The Defacto Institute is an independent, nonpartisan, nonprofit research institute based in Ulaanbaatar, Mongolia. Our research focuses on democracy promotion, good governance, free market solutions, and economic innovation and diversification.
Background
According to the Asian Development Bank (2017), Mongolia's economic growth was only around 1% at the end of the year 2016. Compared to its double-digit growth of the last decade, the Mongolian economy is now at a critical moment.  The World Bank (2016) associates the current economic slowdown to the sharp decline in Foreign Direct Investment (FDI) and the ongoing volatility in commodities prices. We would also add political instability and an uncertain business climate.
We see such political and economic problems as problems of public policy; there is a notable lack of in-depth policy research in Mongolia. Thus, we have established this think tank so as to contribute effective public policy to guide and inform long-term economic growth and development.
Our Mission
Our mission is to conduct in-depth research and analysis that will lead to public policies based on the principles of rule of law, democratic values, transparent and accountable governance and competition in the economy.
Our Vision
Our vision is to be a trusted and productive research institution that contributes substantively to the national effort to increase the living standards for and quality of life of ordinary Mongolian citizens.
Our Goals  
Firstly, our goal is to identify and analyze the critical economic and political issues; increase public awareness; and suggest practical solutions.
Secondly, through our focused analytical lense, we can help policymakers improve their current policies.
Thirdly, we will promote public discourse on major economic and political issues.
Last but not least, we will increase government accountability and citizen participation in civil society.
Funding
In order to maintain its independence, the Defacto Institute accepts transparent, balanced funding from individuals, the private sector, and other organizations.
Donations from individuals and corporations (To the institute)
Project-based funding (Research grants)
Sale of publications (Research papers and books)
The main activities
In order to reach its vision and goals, the institute will focus on the following activities.
 
LEADERSHIP & STAFF
FOUNDER & CEO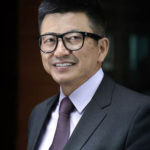 Mr. Jargalsaikhan Dambadarjaa
Jargalsaikhan is an economist, TV host, and political commentator. For nearly a decade he has been engaged in a national dialogue over the economic, political, and democratic future of Mongolia. His columns appear weekly in Mongolian newspapers, and have been translated into multiple languages. He is currently the host of three different programs on national television: "Jargal Defacto", a long-running interview show; "Defacto Review" a weekly news and analysis broadcast; and most recently the "Defacto Debates", a first-of-its-kind debate program covering the most pressing issues of the day. He is regularly featured in international media, including the Washington Post, the Guardian, the Financial Times, Reuters, BBC, Bloomberg, and Al Jazeera, among others.
A United States Fulbright Alumnus, Jargal received his MBA from the Daniel's School of Business at the University of Denver. He also holds a degree in economics from Moscow State University. He is recently the recipient of the 2017 Transparency Award from Transparency International-Mongolia.
EDITOR-IN-CHIEF
Javzmaa Ganbaatar, MA
As editor-in-chief of the Defacto Institute's weekly newspaper, The Defacto Gazette, Javzmaa manages all day-to-day operations and meets regularly with the publisher and publication board to discuss issues, plans, and other business relating to the Gazette. She is a former journalist at the Ulaanbaatar-based Mongol TV. She completed her Master's degree in Global Business Administration at Southern Taiwan University of Science and Technology in 2016. Outside of work, Javzmaa is a part-time instructor at the National University of Mongolia.
COMMUNICATIONS DIRECTOR
Urtnasan Baasanjargal, MS
Urtnasan joined the Defacto Institute in 2018 where she is in charge of media relations and programming. She previously worked for the Foreign Investment and Foreign Trade Agency of Mongolia before relocating to the United States for graduate school. She continued to work there in the private sector until 2014, when she then returned to Mongolia to take a job at the Mongolia Economic Forum. Urtnasan earned an MS in Banking & Finance from the National University of Mongolia and an MS in International Business from California International University.
ASSISTANT RESEARCHER
Batkhishig Gankhuyag
Batkhishig Gankhuyag joined The Defacto Institute as a research assistant in 2017. He holds a BA in International Relations from the University of Humanities in Mongolia. Batkhishig has been implementing public awareness-raising and advocacy campaigns since he joined The Defacto Institute. Particularly, he's responsible for conducting a nationwide TV program, The Defacto Debate on Mongolian National Broadcaster. Batkhishig's role as a research assistant includes coordinating project activities, preparing project proposals, and implementing projects. He focuses on political and economic institutions, comparative politics, and comparative parties.
NONRESIDENT SCHOLAR
Erdenedalai Bat-Ulzii, PhD
Dr. Erdenedalai is a Lecturer at the University of Finance and Economics, where she teaches classes on political science, philosophy, research methods, and sociology. She received her Bachelors, Masters, and Doctoral degrees from the National University of Mongolia. Her doctoral dissertation was on political party financing in Mongolia. She has published more than 30 research articles and 48 professional presentations. Most recently, Dr. Erdenedalai was a contributor to the Defacto Institute's Mongolian Intra-Party Democracy Index 2018 report.
NONRESIDENT ASSOCIATE
James Kaemmerer
James joined the Defacto Institute in 2017, providing staff assistance on a number of projects and the Defacto Gazette. He has lived and worked in Mongolia for over four years—including two with the US Peace Corps—and has more than ten years of experience in international affairs and education. He is currently a graduate student in the Department of Geography at the University of Missouri-Columbia.